A leading homegrown Singapore Telecom services provider company that delivers world-class communications, entertainment, and digital solutions. With an extensive fiber and wireless infrastructure and global partnerships, they offer individuals, homes, and enterprises quality mobile and fixed services, a broad suite of premium content, and a diverse range of communication solutions incorporating artificial intelligence, cyber security, data analytics, Internet of Things and Robotics.
With multiple product offerings across mobile, broadband, IPTV, and Fixed-line services with over millions in customer base and a very complex BSS/OSS architecture, application enhancements, speed to market, and differentiated value-added offerings were always a challenge.
With a vision to grow and deliver rapidly across their premium content and app-centric services, it was critical to work with a trusted managed services partner to manage its Application Development and Maintenance enhancements, giving them greater control of its critical BSS/OSS applications.
2. Improve Time to Market
3. Maintain a sustainable Talent pool
4. Be a part of a strategic partner in the IT roadmap
Designed for successful outcomes

– Our 80:20 Offshore/ Onsite strategic model
Knot solutions help TSPs strategically manage their operations by simplifying and accelerating deployments of legacy and modern systems to deliver a rich digital-first application experience. Further, our resource deployments with proven experience and expertise were optimized to deliver remotely and at lower costs.
Knot solutions ADM managed services model was strategically implemented and enabled post a thorough assessment of BSS/OSS applications, COTS products, and in-house built (applications and interfaces) by our domain experts. An approach of Align, Plan, Perform, Lead, and enhance cycle was put in place to take control with efficient governance and process.
Knot Solutions took over the responsibility of handling the challenges faced. Its portfolio of offerings helped them address its digital readiness, agility, and reduced TCO goal and helped them stay ahead in the marketplace.
The multi-year application and managed services responsibility were across the following with high SLAs aligned towards performance.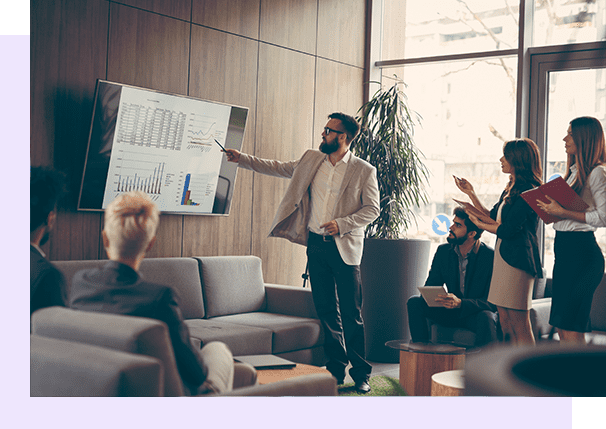 Approach and solutions deployed.
Knot solutions deployed its proven industry approach to address the challenges and support business requirements on demand through rapid deployments, new resources, delivery outcomes at lower costs, higher efficiencies, and optimized IT infrastructure utilization. The managed services end-to-end orchestration was a full cycle delivery model – Application maintenance and development, Migration, Monitoring, Management, and Support.
Knot solutions across all its projects leveraged its deep domain expertise, industry-leading process framework, and tools for optimizing, automating, and developing applications in helping them focus on its business objectives of growth, process automation, and agility to launch new and segment-specific offerings.
Key Projects

Delivered 5G Launch
KPIs covered

during the engagement include
To know more about how Knot Solutions can help you.